Paddling on the Delaware River
River conditions can vary depending on the section of the river that you are paddling and water height. As you paddle a section of the river, conditions may change from flat water to Class I to Class II rapids. Skill levels from beginner to experienced all enjoy paddling on the Delaware River. Your typical sojourner ranges in age from 5 to 80 years and may travel from all over the country to participate in the Sojourn.

The National Canoe Safety Patrol works along with the Sojourn to enhance participants' paddling skills and to ensure that all paddlers are safe while on the water.

There are a number of different types boats that people paddle on the Sojourn as shown below. The Sojourn registration fee includes rental of a kayak, paddle, and life jacket. Our livery, Northeast Wilderness Experience (NEWE), provides the equipment and uses kayaks manufactured by Emotion. Two different lengths (10' or 12') of single kayaks are offered; which length is best for you is determined by your body type. Along with the boat, a paddle and life jacket are provided. Sojourn participants must wear a life jacket at all times while on the water. Skirts are not included or required for the Sojourn. Helmets, skirts, and other safety equipment are recommended, but are optional, unless otherwise noted in the day plans.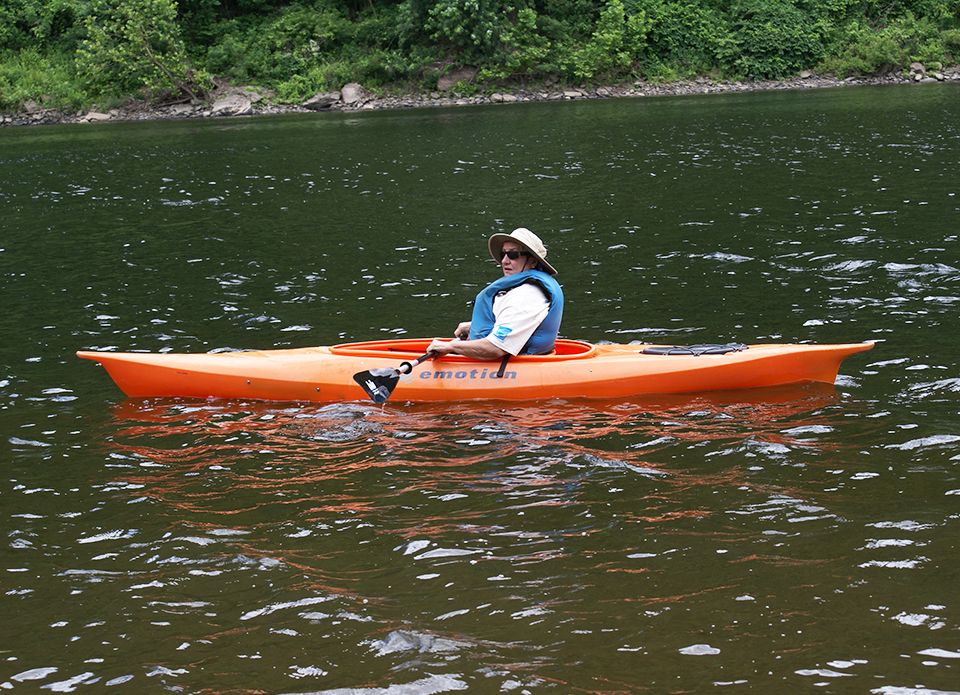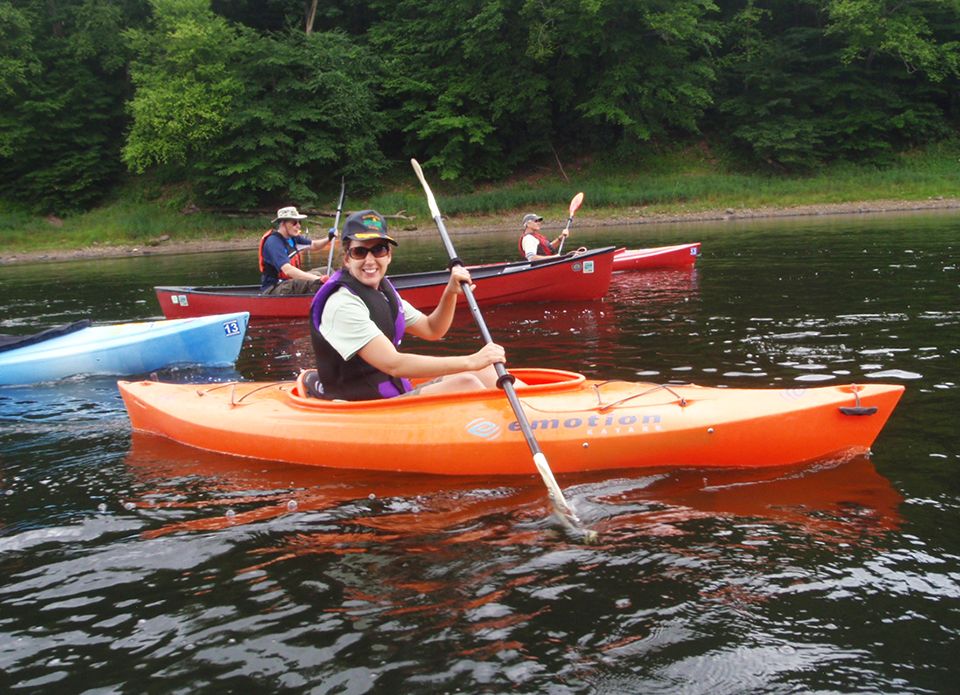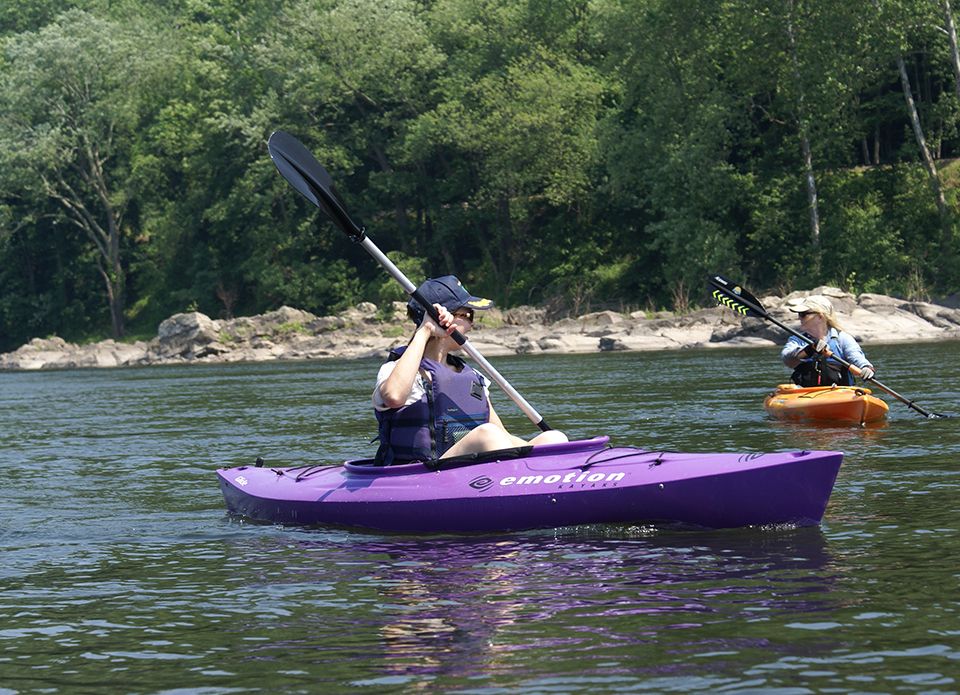 NEWE also offers tandem, sit-on-top kayaks for Sojourners who may want to paddle as a couple or would like to paddle with a child together on a boat. In general, these boats have less back support than a sit-in kayak.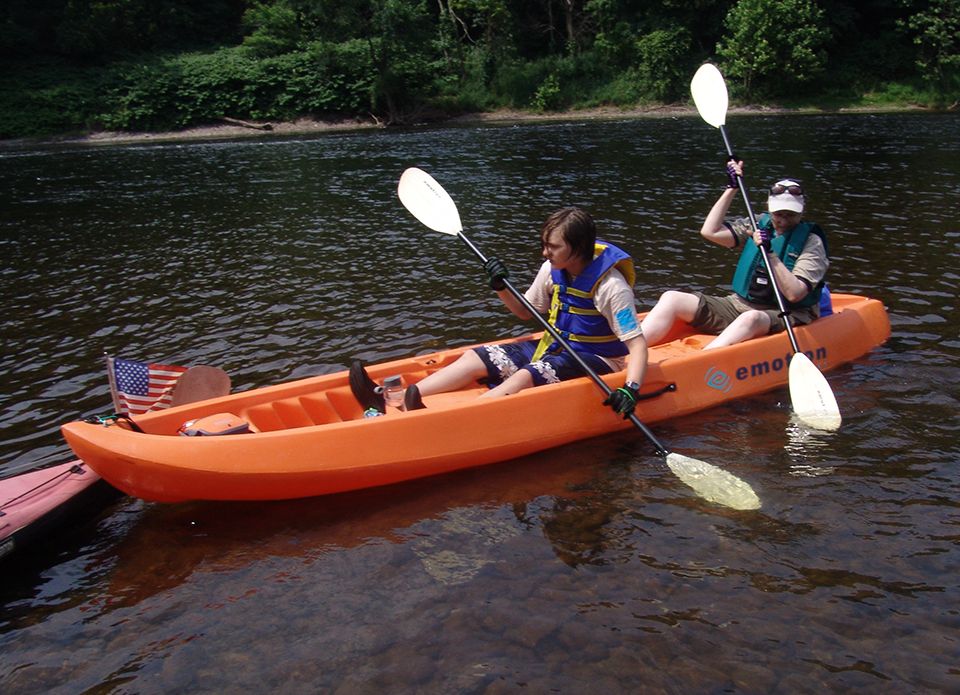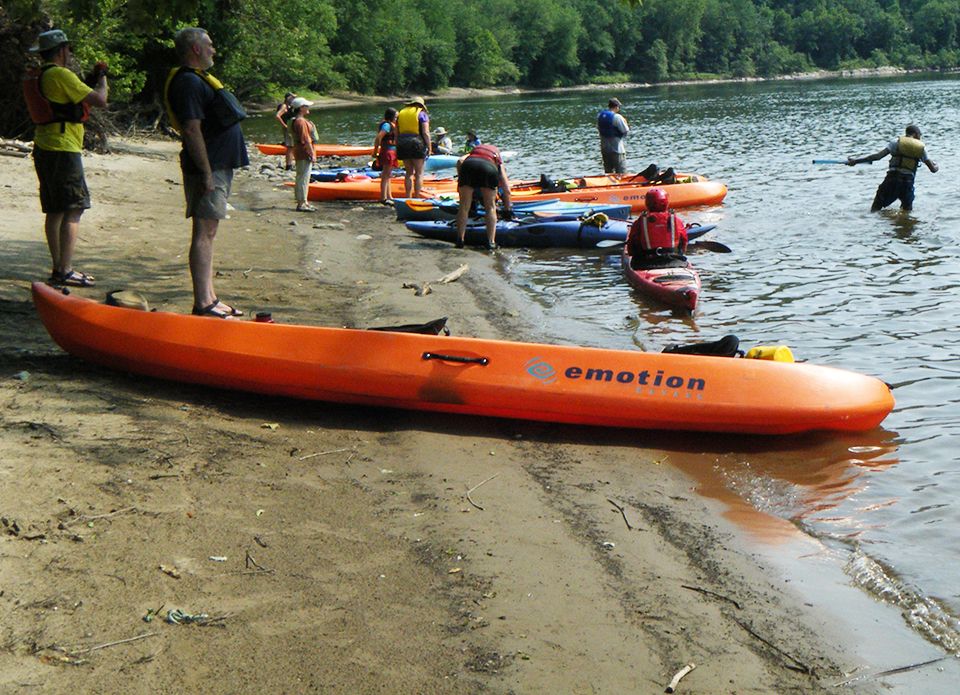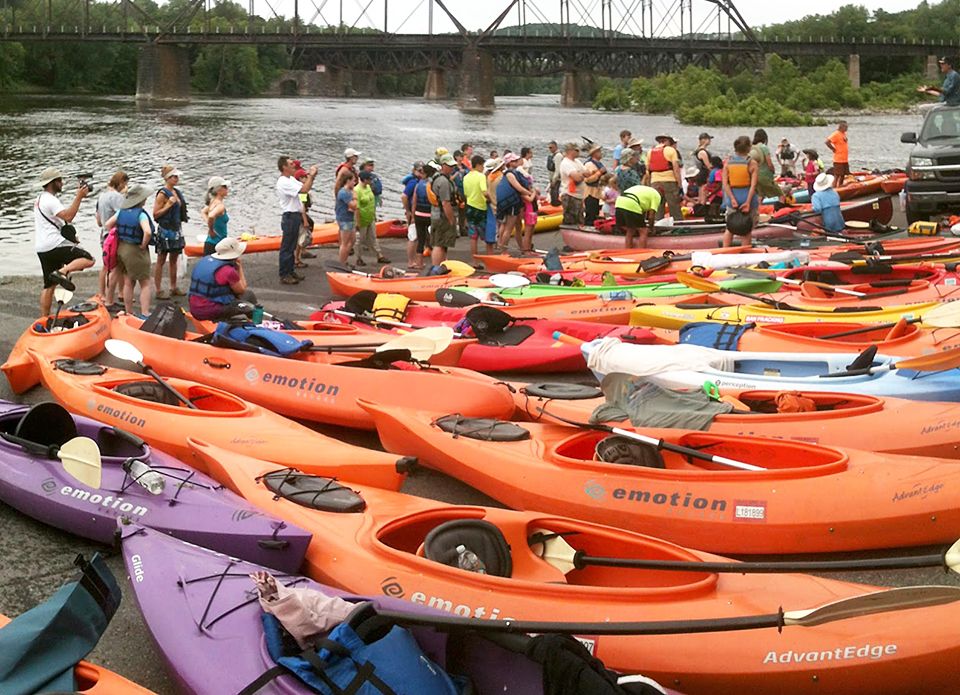 If river levels are higher or faster than normal, rafts will be offered to Sojourners who may not be comfortable paddling a kayak at those higher water levels. Please be advised that under certain high water conditions, the Sojourn reserves the right to launch only rafts. Additionally, the Sojourn reserves the right to cancel the trip if the river conditions are considered unsafe. These decisions are made by the Sojourn, in consultation with the safety team and based on real-time information from the USGS and National Weather Service.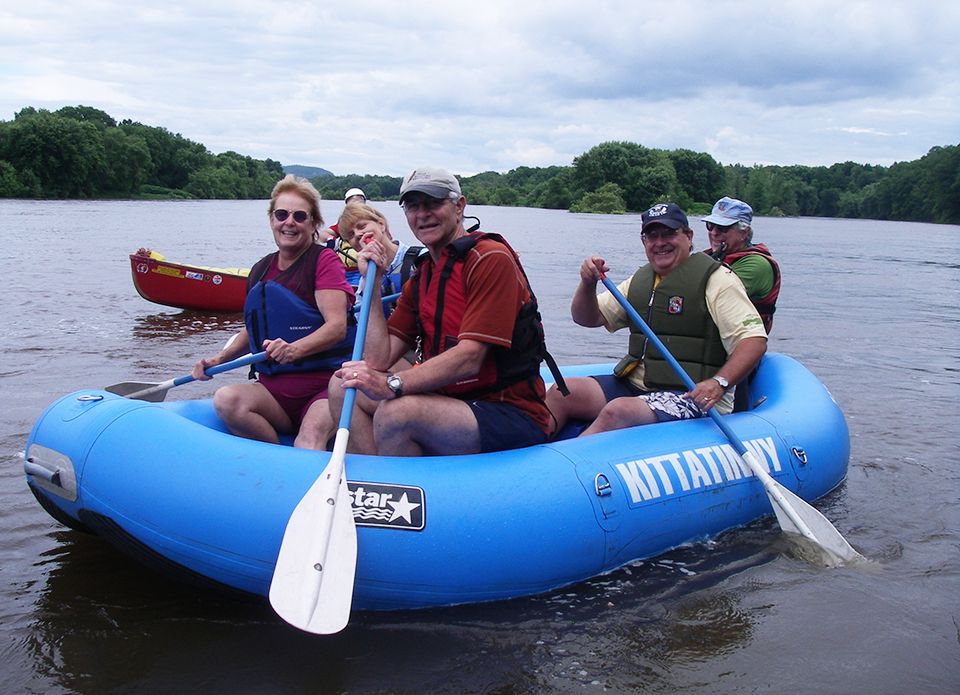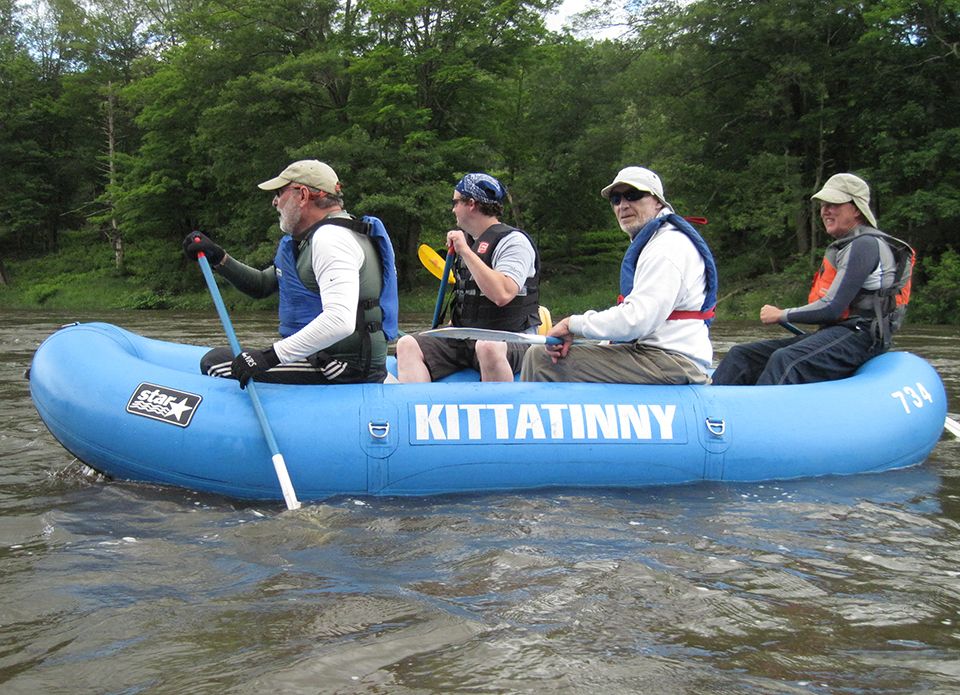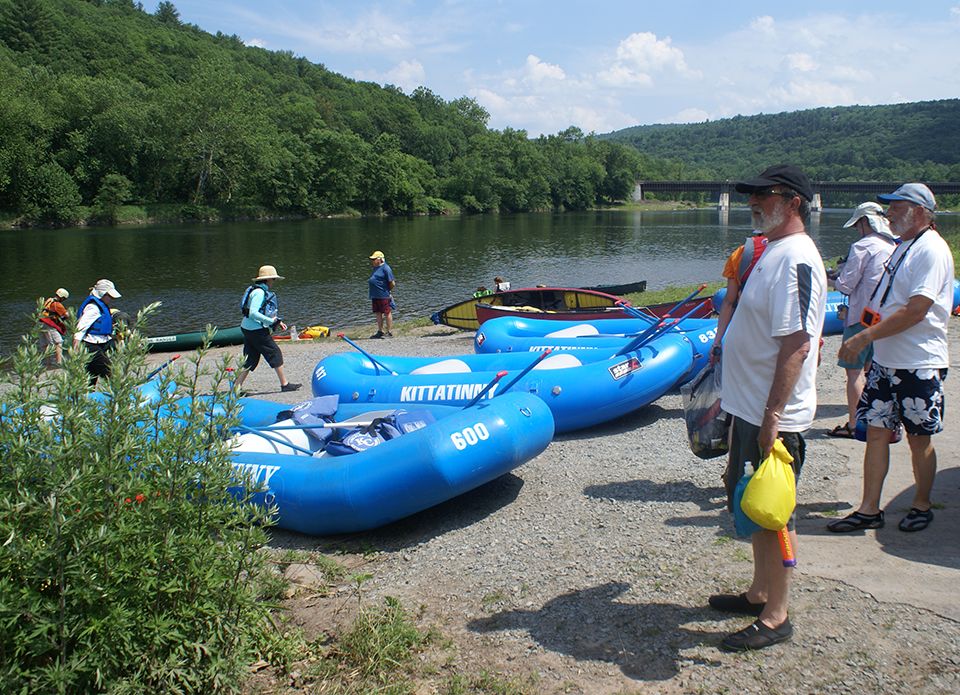 All boats including rental boats, personal boats, and safety boats are transported to and from put-in and take-out locations by the Sojourn as required. All Sojourn boats are tagged with color coded tags for quick identification by our livery. If you are joining the Sojourn as a day tripper, please make sure you arrive at the time specified on the day plan in order to get your boat on the trailer to go to the put-in, if required.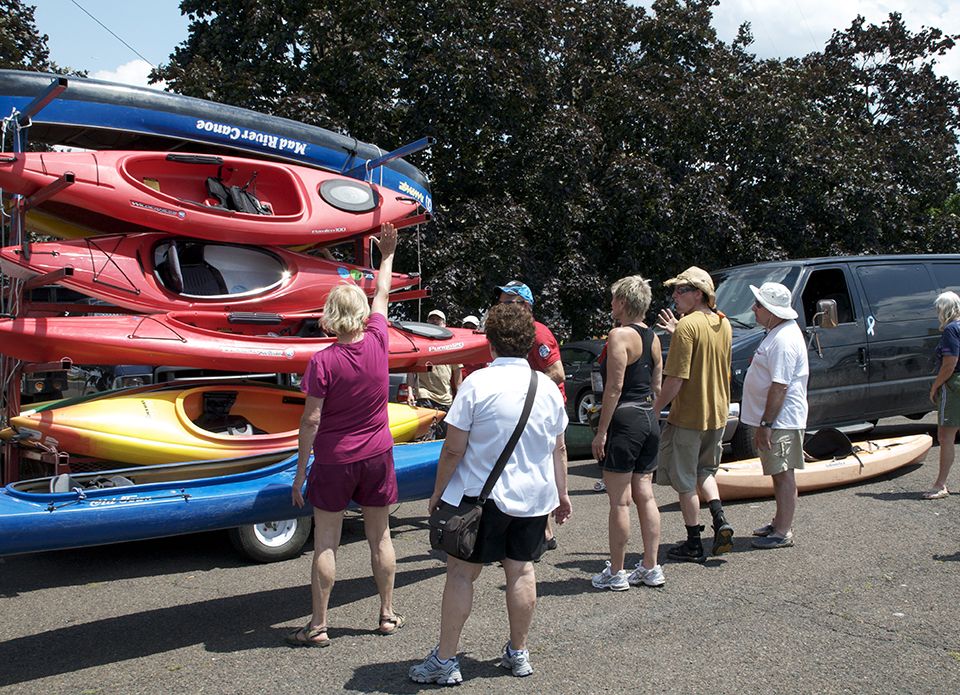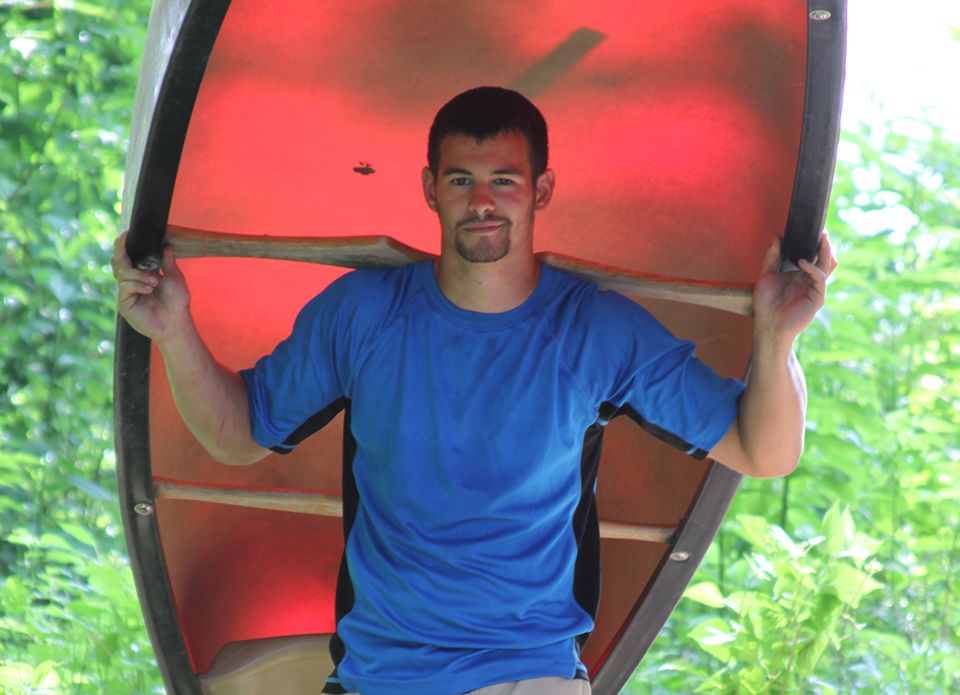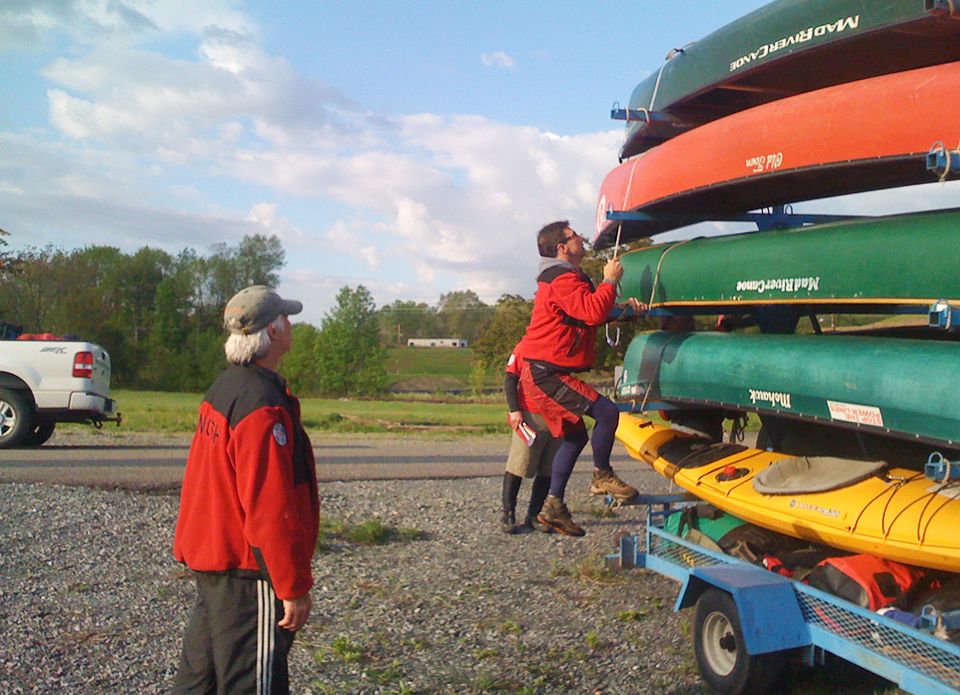 Below are some of the common boats that are paddled on the Sojourn. Everything from whitewater kayaks, flatwater kayaks, canoes, and sea kayaks are used on the Delaware River. We typically do not recommend the use of aluminum canoes on the river, as many of the sections paddled can be rocky and can damage them. If you have any questions about a specific boat, please email or call us.